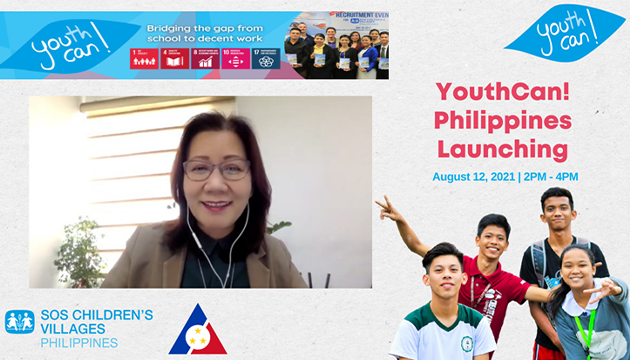 The Department of Labor and Employment, through Assistant Secretary and Concurrent BLE Director Dominique Rubia-Tutay, reaffirmed its commitment to providing efficient employment programs and services for today's youth during the launching of YouthCan! Philippines on 12 August 2021.
Recognizing the tough challenges brought about by the COVID-19 pandemic, ASec. Rubia-Tutay underscored the importance of turning this juncture into an opportunity to bring our focus to the vulnerable members of society. As discourse turn to bouncing back and sustaining recovery, the government must ensure that the youth have unhampered access to employment and economic opportunities.
"Through employment-bridging programs, we can help enhance the employability and skillset of young Filipinos. In terms of competencies, the pandemic has taught us that the future is driven by advancements in technology. This being the case, youth-focused initiatives and programs must be geared towards equipping young people with 21st Century Skills to prepare them for a more globalized and progressive future," she said.
In closing, she expressed the Department's support for SOS Children's Villages' advocacy in nurturing the future of teachers, entrepreneurs, visionaries, and stewards of the earth and looks forward to more partnerships that empower the Filipino youth.
END/