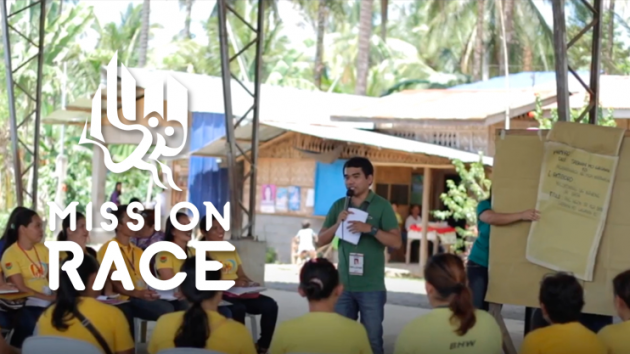 The recently launched Mission Rebooting Activities through Community Engagements (RACE) program of the labor department is expected to stimulate economic activities and improve the labor market situation of communities all over the country. This was shared by DOLE Assistant Secretary and Concurrent BLE Director Dominique Rubia-Tutay to the public during the 1 July 2021 Laging Handa Public Briefing of the Presidential Communications Operations Office.
The pronouncement comes after President Duterte signed Executive Order (EO) 140, which officially adopted the National Employment Recovery Strategy (NERS) as the country's master plan for the restoration of its labor market. The EO charges the 20-agency strong NERS Task Force to implement the recovery plan to counter the effects of the pandemic on employment. Mission RACE counts as one of DOLE's several response programs enrolled under NERS.
Mission RACE seeks to reboot economic participation and commercial activities through the form of sustainable livelihood trainings and profiling of local labor market situations to identify the communities' priority needs. The program is being implemented in partnership with various national government agencies in coordination with the LGUs of the 5,320 participating barangays.
Around 5,600 Barangay Healthy Economic Recovery Officers (HEROs) will be mobilized all over the country to gather key information from individuals regarding their employment (i.e., employed, unemployed) and possible forms of assistance. Asec. Rubia-Tutay noted that the program also intends to extend the reach of other initiatives of the Department and the NERS Task Force in an effort to bring aid and support directly to those seriously affected by the pandemic.
"Information on the government's recovery programs sometimes do not make it to constituents at the local and the barangay levels, particularly in far-flung hard-to-reach communities," she explained, "The local HEROs will not only profile residents but familiarize them with available programs and how to apply for them."
Profiling of prospective beneficiaries are ongoing, drawing to a close on December 2021. Those who wish to serve as a Local HERO of their barangay are invited to visit the nearest DOLE Regional and Field Offices to file their applications.